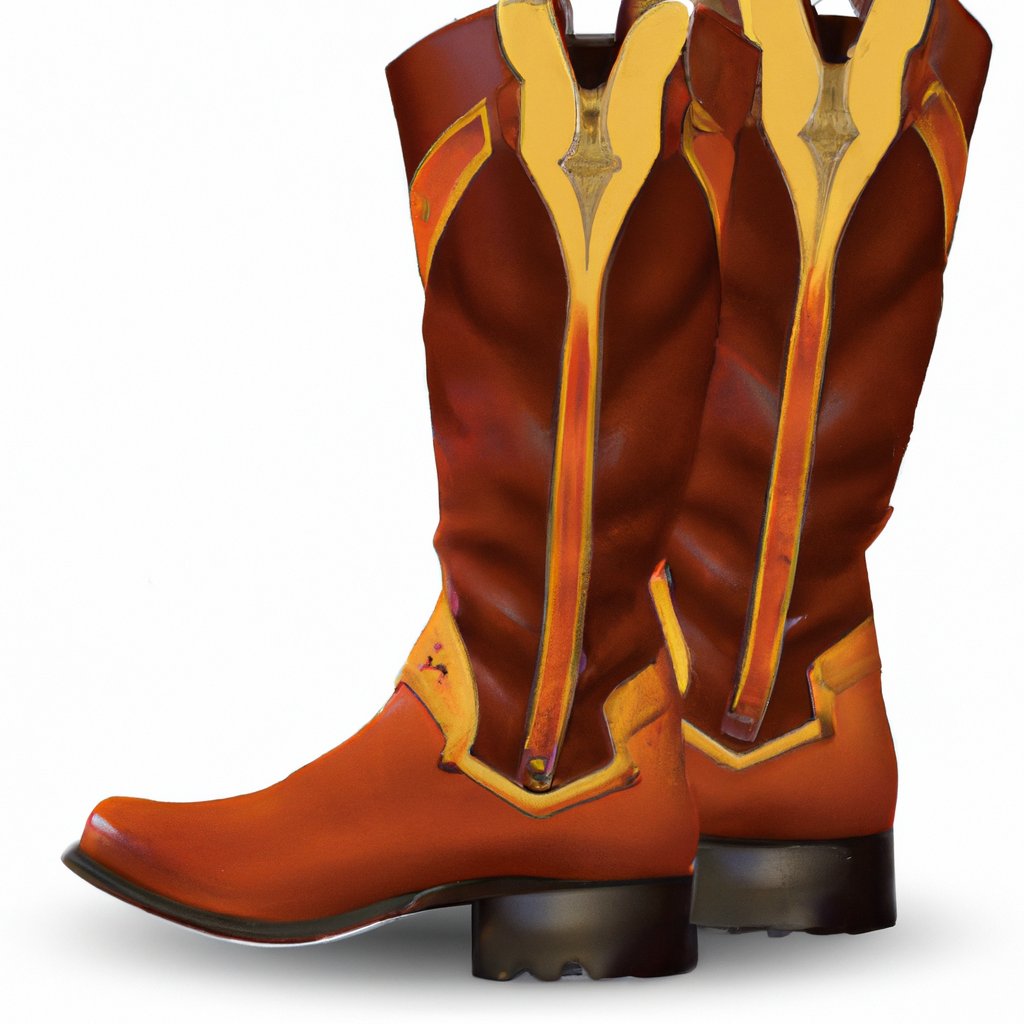 Overview of Ariat
Ariat is a well-known boot manufacturer with a range of styles, from classic western boots to contemporary work and casual boots. Their boots are highly regarded for their comfort, durability and quality of materials, meaning they are a great choice for anyone who values long-lasting footwear.
Additionally, they design boots with a range of features to accommodate different needs and tastes. In this article, we'll take an in-depth look at Ariat boots and their features.
History of Ariat
Ariat International is a leading performance and lifestyle footwear, apparel and accessories brand for equestrian athletes and outdoor enthusiasts. Established in 1993, Ariat developed its first patented technology specifically for industry-leading comfort, durability and stability in performance footwear for the worlds top equestrian athletes.
Since then, Ariat has grown to become a leading global lifestyle brand that enhances work and play with collections of purpose-built products around the world. From people who live 'Life on the Ranch' to those who enjoy adventuring outside or just being comfortable – Ariat has designed boots with continuous innovation in design, craftsmanship and technologies that keep feet at optimal temperature, support peak performance and protect from shock.
Renowned for their unsurpassed fit, quality construction and advanced technologies like foot-beds made using Contour Technology™ to reduce fatigue; ATS Pro™ Advanced Torque Stability which provides all day comfort; Thinsulate™ insulation which keeps feet warm even in winter; Moisture Wicking Linings that disperse sweat quickly away from the foot; Durathlon® Soles which are highly durable rubber soles combining durability with grip on wet surfaces; along with full grain leathers guaranteeing excellent longevity – it's no wonder why Ariat is regarded as one of the most innovative boots today. Therefore, it would seem safe to say that Ariat is good quality.
Quality of Materials Used
When it comes to Ariat footwear, quality is the name of the game. Boasting superior technology and craftsmanship, they strive to make sure that each product they deliver meets the highest standards of comfort and performance.
The materials used in the construction of their boots are top-notch and designed to last. Made with premium full-grain leather, their uppers are designed to be durable and comfortable as you work or move around. The high-quality insoles offer additional cushioning and arch support, while their 4LR footbeds ensure your feet stay dry in wet weather conditions. As far as the construction of their sole units is concerned, Ariat utilizes only superior EVA moulded midsoles and dual density Duratread™ rubber outsoles – two important technologies that provide you with all-day comfort, durability and unbeatable traction on any terrain you decide to tread on.
At Ariat no details are overlooked – from supple lining materials to composite safety toes which boast increased protection for your feet, every element is carefully planned for optimal results. That's why many ranchers, cowboys, horse riders, loggers (among others) have come to rely on their products over the years – when it comes to quality they always deliver.
Types of Ariat Boots
Ariat boots are a popular brand of footwear known for their quality and comfort. There are several types of Ariat boots available, including cowboy boots, western boots, work boots, and more. Each type is specifically designed to provide comfort, style, and protection, while also lasting several years.
To help you find the right Ariat boot for your needs, let's take a look at the different types of Ariat boots:
Western Boots
Western boots are an essential part of any cowboy's wardrobe and Ariat is a pioneer in the art of designing and crafting western boots. Handcrafted from the finest materials, Ariat Western Boots offer durability and comfort for those who are hard on their feet.
From the classic full-grain western leather to exotic overlays, no matter the design, each style features premium materials distinctively accented with traditional details like exaggerated pull straps, stitch patterns, and embroidery. Choose from styles crafted for work or play such as cowboy boots, work boots, ropers or engineer boots; there's something for everyone.
Ride with confidence in even the toughest conditions wearing advanced technology like 4LR Comfort System or ATS Performance Technology for maximum cushioning and stability through your day. Supportive footwear constructed with Goodyear Welt technology gives you the option of resoling when fit issues may arise over time – making Ariat Boots the perfect choice!
Work Boots
Ariat boots come in a variety of styles made for different purposes. If you're looking for a pair of boots to get you through the day at work, look no further than Ariat's line of work boots. Specifically designed to withstand harsh conditions, these work boots are sturdy enough to keep your feet safe, comfortable and supported. Designed with unique technologies like ATS® (Advanced Torque Stability) technology and 4LR™ (Four Layer Rebound) technology, Ariat's work boots will provide ample cushioning and shock absorption while keeping you in the right position on your feet all day long.
The selection of Ariat work boots includes design options including:
Safety Toe
Composite Toe
Wedges
Steel Toe
Hiking Boots
Logger Boots
Top Hand Boots
Clog Boots
Earthman Slip Ons
Hiking Boots
Ariat creates a variety of outdoor boots to help you make the most out of your outdoor adventures. The hiking boots are designed to provide superior support, comfort, and protection no matter what type of terrain you're taking on. Whether it's a full-day hike or a leisurely walk with your dog, Ariat's hiking boots will keep your feet happy and secure.
The most popular Ariat models in this category are the High Hiking Boots and Ridgeline Boots which boast waterproof leather uppers and outsoles that grip rocks, mud, and sand with ease. The Ridgeline boots also feature Shock Shield footbed insoles that help reduce stress on feet by distributing weight evenly throughout the foot while absorbing shock when walking uneven terrain. Additionally, these boots are incredibly lightweight so they won't weigh you down as you head up steep trails or keep trekking for miles on end.
Rounding out their hiking boot lineup is the collection featuring Ariat's Everlon outsoles for a truly versatile experience—taking hikers through wet trails and urban hardscapes alike. Ideal for long treks across all terrains, these shoes feature durable, full-grain leather constructions with eVent waterproof membranes that keep your feet dry no matter what. For cushioning and enhanced performance there are also durable Stability Chassis shanks built into select models to provide extra support during side-to-side movements while striding trails.
Riding Boots
Ariat Boots is a leading maker of high-quality footwear for professional and recreational riders alike. Made from premium, full-grain leather, their riding boots are comfortable, durable, and stylish. Whether you are a professional equestrian or simply an enthusiastic rider at the weekend, Ariat Boots has the right pair of riding boots for you.
Riding boots come in two different variants – field and dress. Field boots are designed to help protect legs and feet while riding in undulating terrains, while dress boots offer superior comfort coupled with stylish looks while taking part in shows or competitions.
A common feature of both types of Ariat Boots is the ATS (Advanced Torque Stability) technology which provides superior foot stability and shock absorption. The innovative use of leathers helps to ensure that these boots remain comfortable during repetitive or extended riding sessions. Specific features include:
Leather inner liner for breathability
4LR footbed system for enhanced cushioning and support
Elastic gussets on field boots for easy entry/exit
Moisture wicking lining keeps feet dry and cool
Duratread rubber heel promises increased traction control
Whether you prefer traditional style field or show jumping dress boots, Ariat Riding Boots have it all – quality workmanship paired with impeccable attention to detail make them some of the best riding footwear available today.
Benefits of Ariat Boots
Ariat boots have long been a popular choice for those needing a stylish, comfortable, and durable pair of boots. They are well-crafted with quality materials that offer superior comfort, breathability, and support. Additionally, Ariat boots are available in a variety of designs, colors, and sizes which allows you to find the perfect pair of boots to fit your lifestyle.
Let's look at some of the other benefits that these boots provide:
Durability
Ariat Boots are known for their durability and long lasting quality. Made from premium leather, these boots are designed to provide maximum wear without sacrificing comfort or style.
The Ariat Duratread outsole is built with a blend of rubber and EVA to provide better stability, making each step more secure. Additionally, the full-grain leather upper offers superior protection against the elements while still remaining comfortable.
To ensure optimal performance, Ariat boots come with an advanced moisture wicking lining which helps keep feet dry during extended wear times. With all of these features combined, Ariat boots offer a durable and long lasting boot that stands up to rough conditions while providing optimum comfort.
Comfort
One of the most coveted characteristics of Ariat Boots is how comfortable they are. The boots feature soft yet supportive footbeds, an ergonomic design, and shock-absorbing technology that helps to reduce foot fatigue. They are also made with leather uppers which adds to the overall comfort level of the boot. Furthermore, the breathable lining and lightweight construction keep your feet feeling properly cooled and ventilated.
Durability is also a major plus when it comes to Ariat Boots. This type of footwear is known for its strength and wearability, built to last through all different conditions and terrains. The soles are infused with non-marking rubber compounds that resist damage from wear and tear, allowing them to be perfect for any environment – from residential neighborhoods to uneven fields or landscapes. This makes them a great choice for both men's and women's working footwear needs as well as for a variety of other activities or sports related activities. Finally, Ariat has taken extra steps when making their boots by infusing synthetic coating on leather materials which increases water resistance helping you stay dry in wetter climates or environments too.
Support
Ariat boots are designed to provide superior foot protection, ankle support and cushioning for ultimate performance and comfort. The key feature that sets Ariat boots apart from the competition is the 4LR technology (four-layer footbed) which is designed to provide superior cushioning and support in four key areas: stability, support, cushioning and movement.
A combination of lightweight shanks, ergonomic stabilizers, and multiple layers of cushioned memory foam make up the 4LR technology. This system not only aids with rigidness when pounding hard surfaces such as concrete or asphalt; but also provides a softness right where you need it to give your muscles maximum flexibility while walking. The unique combination also helps reduce stress on your feet while providing additional shock-absorption as well as increased energy transfer across the bottom of the foot. All of this translates into enhanced stability, power output and comfort regardless of terrain or activity.
Prices of Ariat Boots
If you're looking for quality boots, Ariat is a great brand. Their boots are well-made and generally quite affordable, though the prices can vary depending on the type and style of boot you're looking for.
In this section, we'll explore the average prices of Ariat boots, as well as the factors that influence the cost.
Western Boots
When it comes to Ariat boots, you can expect a full range of styles and prices. From sleek, classic cowboy styles to modern designs, there's something for everyone at Ariat. Western boots are a popular style available from Ariat, and these boots come in many colors and range of prices depending on the materials used. You'll find soft leathers, suedes and even a variety of exotic hides like snakeskin or ostrich that contribute to the price range.
The most affordable styles tend to start around $100-200 for men's models. However, prices can go up quickly depending on features like elaborate designs and additional cushioning; some high end boots made with higher quality leathers can retail upwards of $500 – $1,000 which can still be considered a great deal depending on what you're looking for. Women's western boots typically have slightly more affordable price points than their male counterparts with some models available at under $100.
Women's western boots also tend to have more fashion-focused designs than men's types creating an array of options in different colors and price points.
Overall, Ariat is known as a high quality boot provider that is also reasonably priced compared with other brands creating exceptional value for their customers. All purchases come with a guarantee providing additional peace of mind when shopping for your next pair of western boots!
Work Boots
Ariat makes a wide variety of work boots, ranging from heavy-duty steel toe boots to lighter-weight composite toe models for both men and women and featuring a variety of technology for comfort and traction in hazardous environments. Prices vary depending on materials, technology and style, but you can expect most Ariat work boots to range in price from around $80.00 up to $250.00 US dollars.
Their range of cowboy boots offers style and heritage designs with the same quality workmanship and technologies as their workboot lines. These start at around $150.00 but some styles can cost up to $400 or more.
Ariat utilizes ATS (Advanced Torque Stability) Technology combined with 4 LR (Layer Rebound) Comfort System cushioning in many of their workboots which provide comfort throughout the midsole while providing heel stability with decreased fatigue when walking or standing for long periods of time on hard surfaces such as concrete or wood floors. In addition, some styles feature water-and oil-resistant leathers, slip resistance, dual durometer rubber outsoles for optimal stability, waterproof technology and anti-microbial linings along with composite safety toes that are lighter weight than traditional steel safety toes.
Hiking Boots
Ariat hiking boots are a great quality boot for any hiker looking for performance, stability and durability. When you're shopping for the best boots for hiking, Ariat offers great value for money – prices run in the range of premium products like Salomon and The North Face, but not quite as expensive as some high-end options like Zamberlan or Danner.
Hiking with Ariat boots will provide you with a combination of comfort, support and stability. Different models offer features such as waterproofing, insulation to keep feet warm in cold conditions and protection against cuts while hiking through difficult terrain. Ariat places focus on comfort and fit making their boots some of the best on the market. Furthermore, their boots tend to break-in quickly to ensure a comfortable fit right away.
Offering a wide range of styles designed specifically for men and women hikers they are engineered to maximize performance while providing ultimate comfort. Whether you're looking for light day hikes, rugged mountains or backpacking trips around the world; you can count on Ariat to provide reliable protection in an attractive package at great value for money prices!
Riding Boots
Ariat is a well-known brand of western and performance riding boots. These boots come in a variety of styles and prices with boot price points ranging from $100 to over $500. When thinking about investment in the proper riding boots, it's important to keep your needs and budget in mind when making your decision.
Riding Boot Styles:
Paddock Boot – A versatile boot that works well as an everyday riding boot. These usually run between $100 – $200.
Western Boot – From classic to cutting edge, these boots start at around $150 and can go up to $300 or more depending on the style, features and embellishments.
Field Boot – The cornerstone of the horseback riding arbor wardrobe and great for show appearances. Prices start at around $200 and can go upwards of several hundred dollars depending on style, materials, and craftsmanship.
Dressage Boot – For those competing in dressage or English settings, Ariat has a wide selection of stylish dressage boots starting at around $250 but can go up significantly as you look for more custom options or even custom built models from Ariat's consultants.
Equitation & Work Boots – A variety of equitation styles ranging from traditional looks that hit lower on the calf to taller boot models with spur rests can also be found in this collection with prices starting generally around the mid-$200 range just like in other Ariat collections.
Alternatives to Ariat Boots
Ariat boots are known for their superior quality and craftsmanship, but they may not be the right fit for everyone. If you're looking for a high-quality alternative to Ariat, there are plenty of options available. From cowboy boots to work boots, there are a range of styles and brands to choose from.
In this article, we'll discuss the top alternatives to Ariat boots and why you might choose them:
Red Wing Boots
Red Wing Boots are a classic American icon, renowned for their high-quality craftsmanship, using the finest materials and traditional construction. Their boots are handcrafted with traditional Goodyear welt stitching for serious durability and foot protection. This heritage company has been producing rugged boots since 1905 and delivers superior footwear and exceptional slip resistance.
Red Wing Shoes have a variety of styles that are both stylish and enduringly reliable and they come in a range of sizing options depending on preference. They also provide steel toe cap protection which is ideal for those requiring extra protection in the workplace. Furthermore, Red Wing Boots offer superior support, cushioning, & shock absorption which helps to reduce fatigue when walking or standing throughout the day.
With long-lasting durability and comfortability in mind, you can trust that Red Wing Shoes will provide value for years to come!
Timberland Boots
Timberland boots have been an iconic choice for rugged outdoors wear since their debut in 1973. Their waterproof leather shoes and boots have gained popularity among the masses for their superior quality and craftsmanship, making them ideal for everything from a leisurely walk with the dog to a tough day on the job.
From traditional lace-up shoes to contemporary hiker-style shoes and modern boot-like designs, Timberland offers a style that fits everyone's lifestyle – no matter your activity. Whether you're shopping for comfortable casual shoes or heavy-duty boots built to handle harsh terrain, Timberland has a style of shoe or boot suitable for any occasion. Their signature Tri-Lok technology is adhered to many of the major styles in order to provide superior grip, while their Goodyear welt construction offers reassuring long lasting durability and protection against wet terrain.
Crafted with premium leathers and rubber soles, these durable yet comfy boots come with long lasting waterproof protection even when faced with harsher conditions. Timberland gives you comfort at every turn, making them an ideal alternative to Ariat Boots!
Wolverine Boots
Wolverine Boots is a Michigan-based company specializing in work, casual, and uniform footwear for men and women. Wolverine Boots would be an excellent alternative choice for those looking for a quality boot.
For example, their handcrafted "Durashock" technology offers durable cushioning that is designed to withstand long days on the job and still remain comfortable to wear. Additionally, the water-resistant materials and construction help give their boots longevity, making your investment last much longer than other models might.
Comparing their design to Ariat's boots, it can be said that both styles are excellent but it depends on the individual taste and needs when choosing between them.
Danner Boots
Danner Boots is an American footwear company that has been producing high-quality boots since 1932. They offer a wide range of handcrafted styles that are crafted to fit the individual customer and built to last using quality craftsmanship and materials.
The broad product range includes hunting boots, casuals, hiking and mountaineering boots, as well as military combat boots. Danner's boots offer superior comfort and grip, making them ideal for outdoor activities on varied terrain. They feature waterproof full-grain leather uppers, breathable GORE-TEX liners, Vibram outsoles for exceptional traction in mud or snow and their Triple Welt construction makes them extremely durable.
For hikers looking for a more lightweight option, the Danner Light range offers a midsole designed with cushioning EVA technology for greater energy return per step. For more extreme weather conditions the Insulated danner Boots offers insulation with Thinsulate Technology that helps your feet stay warm even in cold climates.
Overall, most customer reviews suggest Danner Boots are good value as they are very reliable in terms of durability, comfort and performance while providing great support on rough terrain or steep inclines or declines. Whether you're an avid hiker or an everyday adventurer who occasionally likes to take the scenic route home – investing in a good quality pair of Danner Boots will provide you with all your needs on your journey!
Frequently Asked Questions
Q: Are Ariat boots good quality?
A: Yes, Ariat boots are of very high quality. They are made with expert craftsmanship and materials that are designed to last. They are also designed for comfort and performance, making them a great choice for anyone looking for a good pair of boots.
Q: How long do Ariat boots last?
A: On average, Ariat boots can last up to 12 to 18 months with proper care. The length of time they last will depend on how often they are worn and how they are cared for.
Q: Are Ariat boots waterproof?
A: Yes, many of Ariat's boots are waterproof. They use waterproof leather and other materials to ensure that your feet remain dry in wet conditions.