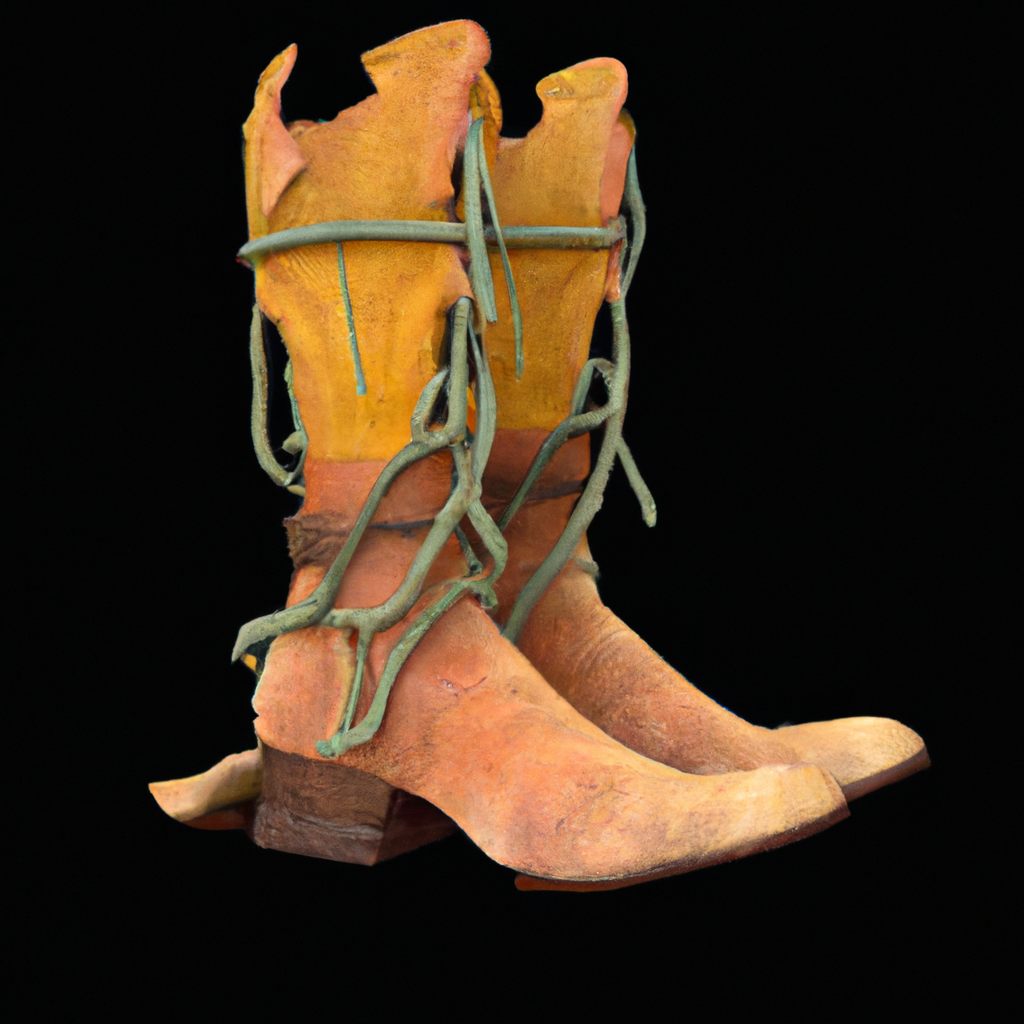 Overview of Ariat Boots
Ariat boots are renowned for their superior craftsmanship and comfort. They come in a wide variety of styles and designs, and often use high-quality materials. Many Ariat boots are advertised as being waterproof, making them a great choice for outdoor adventurers.
In this article, we'll explore the different types of Ariat boots, and what makes them such a popular choice among many consumers.
Types of Ariat boots
Ariat boots offer a variety of styles and materials, making it easy to find the perfect pair for any occasion. Whether you're an outdoor enthusiast who needs waterproof and insulated protection from wet conditions or a fashionista who wants to make a bold statement with sleek aesthetic appeal, there's sure to be an Ariat boot for you.
Here are some of the styles you can choose from:
Lace-up Boots: Traditional lace-up style provides a secure fit and timeless look. Versatile and dependable, this style is best for taking on all sorts of adventures that may involve rugged terrain or wet weather. Choose from lightly insulated options or fully waterproof models depending on your climate and activity level.
Hiking Boots: These boots are designed for optimal performance on tough trails in all types of weather. Good insulation is important to keep feet warm when tackling snowy mountainsides; waterproof materials ensure your feet stay dry when immersed in mud or other wet terrain.
Cowboy Boots: Western fashion meets function with these versatile boots – perfect for the ranch or the dance floor! Traditional leather designs have rich detail, along with more contemporary styles featuring artful patterns, exotic embossing, and colorful accents. Slip resistant soles make them great for working the ranch by day, followed by some two-stepping at night without worry of slipping and sliding away!
Slip On Boots: Get around town quickly (and comfortably!) with slip-on boots that don't sacrifice style in their ease of wearability. Ariat designs feature cushioning insoles allow comfortable movement all day long while looking chic enough to show off townside.
Popular features of Ariat boots
Ariat boots are recognized for their stylish design, athletic fit, and premium quality. Whether you're working on a ranch or in a corporate setting, Ariat makes sure you look your best while providing maximum comfort. They feature technologies such as ATS Pro Technology and 4LR Footbeds which provide unparalleled support plus stability and cushioning. Additionally, the EVERSOLE Duratread outsole provides greater wear resistance compared to regular rubber outsole. All of this ensures that your feet remain dry, warm, and comfortable all day long.
Besides comfort features such as EVA midsole and EVA footbeds that reduce shock, Ariat boots also offer water-resistance treatments as well as waterproof linings to protect against moisture. Furthermore, their advanced toe caps boast additional protection for bumping against objects during all-day wear. Plus, the use of Storm Defender membranes wards off water from turning outdoor activities into a wet experience – providing further proof of Ariat's commitment to keeping their customers comfortable no matter the situation!
Waterproof Technology
Ariat boots are renowned for their unique waterproof technology, which helps keep your feet dry, warm, and comfortable. Their patented technologies, such as ATS and 4LR, are designed to protect your feet from the elements and keep your feet feeling great all day.
In this article, we'll be looking at the waterproof technologies used in Ariat boots to better understand how they keep your feet dry and comfortable.
Waterproofing materials used
Ariat's commitment to providing rugged, durable boots demands that the brand uses leading technologies. Most of Ariat's products are waterproof and breathable, thanks to the materials used in their construction.
The Ariat waterproof system relies on waterproof leathers, membranes, materials and construction methods. Waterproof leather works by treating leather with a durable water repellent (DWR) finish to help prevent water from penetrating the surface. Membranes act as barriers between your feet and the elements and are generally made of plastic or rubber. Ariat's most popular waterproof memorization is waterproof Ever-shield® technology which offers superior weather protection by keeping you warm and dry in wet conditions. This material also keeps out cold air while still allowing your feet to remain breathable – preventing them from getting sweaty and uncomfortable no matter how long you're walking outside in wet conditions.
Specially-designed components such as
lace gussets,
integrated pull loops,
elastic side panels and
rubber toe caps
also contribute to make Ariat boots waterproof options for everyday wear or for hitting the trails with confidence in unpredictable weather conditions.
Waterproofing methods used
Waterproofing is an essential technology used by manufacturers to create materials that are able to repel water. There are several methods for waterproofing, each of which has advantages and drawbacks depending on the specific application. Common waterproofing methods include:
Waxing and lacquering: This method provides a low-cost barrier between fabrics or surfaces and water. Waxes and lacquers can effectively protect from moisture but only for a short period of time; in order to maintain protection new layers of wax or lacquer will need to be reapplied.
Chemical treatments: The use of chemical treatments such as silicone and fluoropolymer coatings work by forming a bond between fabrics/surfaces and water molecules. These bonds prevent harmful substances entering or leaving fabrics/surfaces while allowing any necessary liquids such as sweat to evaporate outwards.
Lamination: Lamination involves using multiple thin layers of plastic films which are then sealed together with adhesive. This provides a strong waterproof barrier that is more durable than untreated surfaces.
Plastic coatings: Coatings made from plastics such as PVC or PE can provide long-term protection against moisture when properly applied over fabrics or surfaces; however these coatings require regular maintenance in order to ensure continued protection against wetness.
Urethane spray: Urethane sprayed onto fabric creates an airtight seal that keeps out all forms of liquids including greases, oils and solvents. It is also more resistant to wear than other forms of waterproof coating but requires regular maintenance in order for its longevity.
Membrane Technology: Through this process films made from advanced polymer compounds are fused with substrates such as membranes or fabric laminates in order to produce fully laminated materials which provide the highest level of waterproof protection available on the market today – these materials often come with lifetime warranties covering wear & tear up to twenty years!
Testing the Waterproofing
Ariat boots are known for their quality and durability, and many of their boots are said to be waterproof and designed to keep your feet dry.
To test whether the Ariat boots are truly waterproof, we have to conduct an experiment. This experiment will involve submerging the boots in a container of water and seeing how much moisture they can take before they finally give in. Let's get started.
Lab testing
Ariat aims to provide its customers the highest quality boots and states that their boots are waterproof and made of top grain leathers with a Dry Oh Assurance™ construction. To confirm this waterproofing, lab testing is performed to verify the performance of Ariat's products.
Lab testing includes submerging the shoes into water for 1 minute, then removing and observing if any water has penetrated the upper, if there are air bubbles present or any other damage to the material. In addition, a thermal shock test is conducted by freezing the shoe at -5°C (-23°F) for one hour then plunged into warm water at 40°C (104°F) and still observe if it is still waterproof after.
Testing can indicate Ariat's Boot Quality Standards are maintained in their manufactured products. As part of this process, Ariat inspects all finished boots for top grain leather content and also perform additional tests as outlined above in an effort to ensure that their customers receive long lasting durable footwear that can stand up to harsh weather conditions.
Field testing
Field testing is an invaluable tool for evaluating the durability of waterproof materials during a variety of conditions. When testing waterproofing agents, manufacturers often perform trials in natural environments to best mimic real-world usage.
Field tests should include exposing the material to extremely wet and dry conditions. This can help determine how the material will stand up to normal use, such as exposure to rain, snow or both extremes of temperature. The discussion below provides more information on performing field tests for waterproofing agents:
Determine the most relevant environment: A rainforest? Snowy mountain range? Hot desert? Knowing where you're most likely to use the material will help determine what kind of field test you need.
Perform Standard Tests: These can help ascertain how well coated material will stand up over time with standard exposure to light and humidity, as well as any changes in temperature or altitude that may occur during its life cycle.
Check for Leaks and Permeability: Field testing should include submerging a water-resistant sample part or product in a body of water for an extended period of time to check for leaks and permeability around seams and edges in addition to allowing it full exposure room temperature air or liquid throughout all periods of field tests monitored by qualified personnel who comply with safety protocola and measurements set forth by environmental agencies.
Run Submersion Tests: Another important step for evaluating waterproofing is submersion test wherein samples are completely submerged underwater under both static pressure and dynamic pressure (i.e., waves) at various depths over long durations (upwards of 24 hours). Acceptance criteria usually involve a leak rate that remains beneath 1 ml per hour when subject time, static pressure, wave motion, acceleration rates etc exceed 20%.
Conclusion
Ariat boots are designed to be highly water-resistant and can withstand light rain and snow. However, they are not designed to be waterproof, and they may not withstand heavy rain or direct contact with water. In conclusion, Ariat boots are a great option for outdoor activities if you don't need complete waterproofing.
Summary of waterproofing capabilities
Overall, Ariat boots are not completely waterproof and cannot be relied upon to provide complete protection in wet weather. They are highly water resistant but they may not be suitable for intense rain or standing in water.
It is important to look at the product information provided to make sure that the boot you want is fully suitable for your intended use. If you are looking for a completely waterproof boot, Ariat does produce a range of specific waterproof boots that should suit your needs.
Recommendations for waterproof Ariat boots
When choosing waterproof Ariat boots, it is important to consider the specific needs and climate of the area you plan to use them in. You will also require boots with the right materials, construction techniques and sole type to ensure your feet stay dry and comfortable.
For mild climates or short periods of outdoor exposure, a breathable waterproof or water resistant fabric is all you will need. Such fabrics are available in a number of Ariat boot styles including their Heritage Western R-toe Boot and Mountain Ridge Mid Boot. The upper material also has a layer built-in that seals out moisture from rain or snow without creating an environment where sweat can build up within the boot, making them suitable for multiple uses and weather conditions.
If you live in a wet climate or will be using the boots for extended periods outdoors, then you should look for more specialized options such as full-grain leather uppers with Ortholite midsole/outsole materials used to form a waterproof barrier between your feet and the ground outside. Such options include Ariat's Skyline Mid Zip Waterproof Hiking Boots which has engineered leather uppers containing Thinsulate 400g insulation for warmth as well as providing a breathable waterproof seal against external elements.
In summary, an informed purchase of waterproof Ariat boots can provide years of lasting protection against wet weather conditions ensuring that your feet remain dry at all times while enjoying maximum comfort provided by top-of-the range technologies used in their production.
Frequently Asked Questions
Q: Are Ariat boots waterproof?
A: Yes, Ariat boots are waterproof and designed to be used in wet and muddy conditions.
Q: Are Ariat boots good for hiking?
A: Yes, Ariat boots are great for hiking as they are waterproof and provide excellent grip and stability on slippery terrain.
Q: How should Ariat boots be cared for?
A: Ariat boots should be cleaned and conditioned regularly to ensure they stay in good condition. The boots should also be stored in a dry and airy environment when not in use.