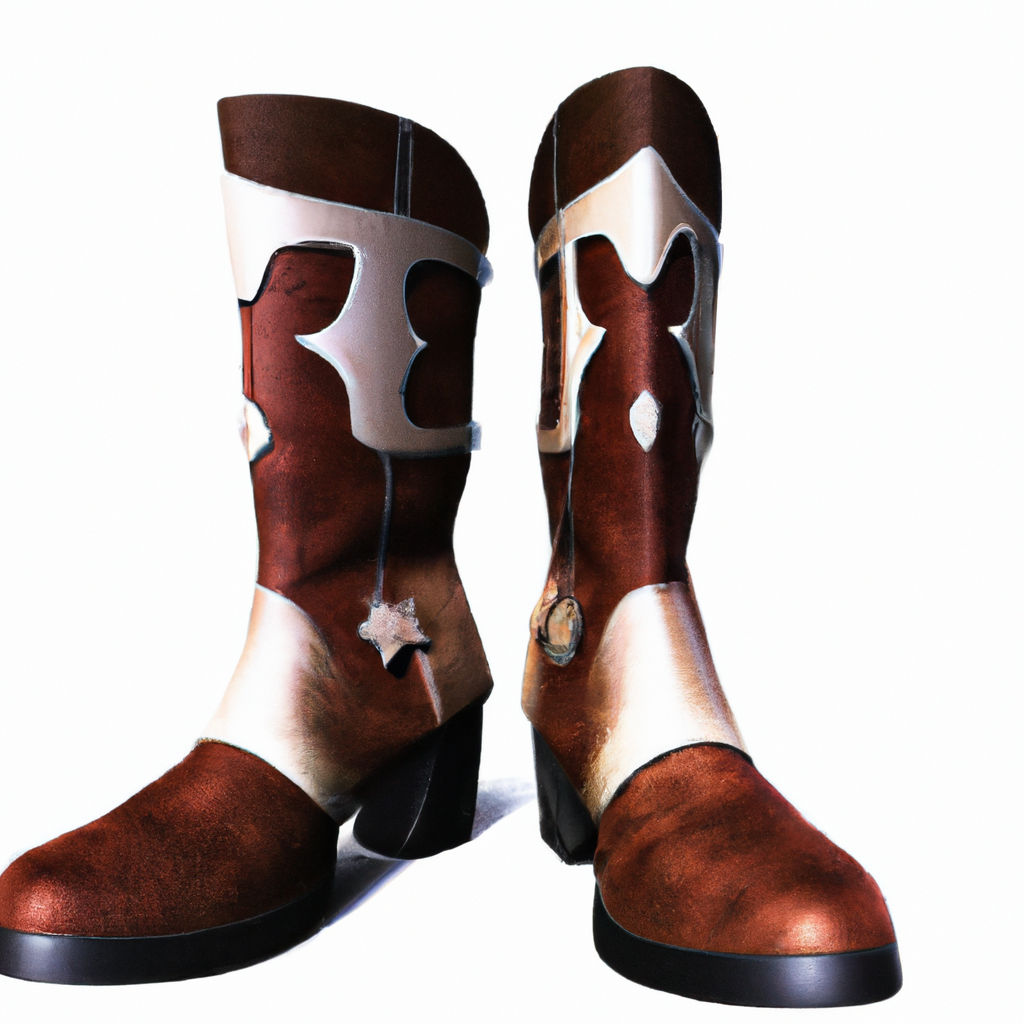 Introduction
Heading out to the ranch or spending a day riding your favorite horse are activities that demand sturdy boots that also provide comfort and cushioning. Since 1993, Ariat has been one of the leading makers of modern western boots with an emphasis on style, performance and strength.
If you're looking for comfortable cowboy boots for extended wear in rugged terrain, exploring some of the most popular Ariat products may help you find your ideal fit. Depending on your needs and preferences, there is sure to be an Ariat boot out there that suits your personal style while providing enough support to keep you on your feet all day.
Features to Look for in Comfortable Boots
Comfort is the most important aspect to consider when purchasing Ariat boots. Since no two feet are identical, you'll want to pay close attention to the features that will help make your boots comfortable for your feet. Quality, fit, and price are all factors that can contribute to how comfortable a particular pair of boots may be. Read on to learn more about these features and how to find the perfect fit for your feet.
Cushioning and Support
When evaluating the comfort level of a pair of boots, you should pay close attention to the cushioning, arch support and overall fit. Ariat is known for its cushioning technology which helps to provide additional arch support, reduce pressure on heel and toe joints and absorb shock from impact.
If you are looking for an especially cushioned boot, look for styles that include ATS Pro Technology with Duratread outsoles featuring Cobalt Quantum Technology. This advanced cushioning system absorbs shock at both the heel and forefoot for maximum stability as well as comfort.
In addition to cushioning features, look for boots with built-in support to keep your foot from turning or slipping in the boot. Some styles feature flexible fabric technology that maintains a snug fit while still allowing your foot to move without constraint. Other designs contain contoured ankle protection which wraps around your feet securely while allowing full range of motion freely in the forefoot area.
Regardless of what type of activity or terrain you plan on using your boots on – construction sites, icy streets or taking hikes through nature – investing in a quality pair of supportive boots designed with advanced cushioning technologies will be well worth it! Not only will it keep your feet happy but maybe even save them too!
Durability
When shopping for your next pair of boots, an important feature to consider is durability. If a boot is constructed from inferior materials, it can fall apart after just a few wears or tear easily if you accidentally scrape it against rough surfaces. Quality boots often use specific materials that are designed to improve the wearer's comfort and provide lasting wear.
For instance, Ariat boots come in different types of leather that are chosen for their ability to break in easily and soften over time without sacrificing foot support or stability. Ariat boots also often employ Goodyear welt construction which uses a specialized stitching technique that ensures maximum durability and stability while providing flexibility with each step you take. It is an important feature to look for when searching for the most comfortable Ariat boots because it helps lock the foot into place, so it doesn't move around while you walk or ride.
Finally, shock-absorbing midsoles like 4LR™ technology offer cushioning and stability as they provide four layers of comfort directly underfoot. All these features work together to help create a durable boot that will stand up to many years of wear with proper care.
Breathability
Good breathability of the material used in the boots is vital if you plan to wear them for a long time. Some Ariat boot materials allow air to flow easily, helping to keep your feet cool and comfortable while you're on the move. It also helps prevent sweat or dampness from building up and causing your feet to feel uncomfortable and clammy.
Look for high-absorbency, moisture-wicking materials that offer all-day breathability, such as upgraded leather insoles, highly technical fabric linings, airflow perforations in strategic locations, and ventilation features such as zippers and gussets.
Waterproofing
Waterproofing is an important feature to look for when selecting a pair of comfortable boots. Ariat boots offer waterproofing technology which helps to keep your feet dry. Waterproofing can be found in various kinds of Ariat boots, including leather, suede, and fabric styles. It prevents water from penetrating the outer layer of your boots and keeps moisture away from your feet while you are outdoors.
Arilite waterproofing technology is available in several different styles, from classic western-style dress boots to more modern hiker-style designs. Depending on the features and kind of padding that you want for comfort, you can find the perfect balance between both supportive cushioning and protective waterproofing in an Ariat boot.
Ariat Boot Reviews
Ariat boots are known for their comfort, performance, and durability. They are designed to last and are incredibly comfortable to wear. They come in a variety of styles and sizes suited for a variety of activities, such as riding, hiking, or working outdoors.
In this section, we will provide reviews of some of the most popular and comfortable Ariat boots available.
Ariat Men's Heritage Roughstock Western Boots
Ariat Men's Heritage Roughstock Western Boots are made with premium full-grain leather and a Duratread™ outsole. They provide superior comfort, durability, and style for an unbeatable combination in a traditional Western boot. The ATS® (Advanced Torque Stability) technology ensures optimal foot stability, while the Ariat Gel-Cushioned footbed offers superior comfort. The Goodyear leather welt construction gives your boot a classic look that will last for years to come.
Perfect for the avid cowboy or rancher, these exceptional boots are sure to make everyone jealous while you ride the range in style and comfort.
Ariat Women's Heritage Roper Western Boots
Ariat Women's Heritage Roper Western Boots are the perfect choice for riders that prioritize comfort, while also looking stylish. These boots feature a full-grain leather upper and a 4-row fancy embroidered shaft. Inside, ATS® Technology provides superior comfort and stability with patented heel stabilizers and anatomic-shaped EVA footbeds that provide excellent arch support. The Duratread™ outsoles offer superior resistance to abrasion and long-lasting performance.
These boots are available in black and cognac colors for the perfect subtle yet stylish look. With optimal breathability, lightweight feel, and all day cushioning from their patented 4LR technology, these Ariat boots will provide you with optimal comfort while performing in or out of the saddle.
Ariat Men's Heritage Stockman Western Boots
For all-day comfort, Ariat's Heritage Stockman western boots serve as an ideal choice. The full-grain leather upper provides support and durability while unlined quarters and partial forefoot lining allow the boot to maintain its traditional style. To ensure a secure fit, Crossfire™ footbed technology supports from toe-to-heel with maximum flexibility.
Ariat's traditional Duratread™ rubber outsole stabilizes your every step. The 4LR™ footbed provides great footing on both outdoor and indoor terrain, along with stability for long days on the job or in the saddle. With many features that make it a great everyday boot, the Heritage Stockman's sophisticated build only adds to its value – even though it costs surprisingly less than more sophisticated style footwear.
Ariat Women's Heritage Western R Toe Boot
Ariat women's heritage western R toe boot is a reliable, classic choice with plenty of comfort and wearability. This strong, handsome leather boot is great for riding, ranchers and anyone who wants to get solid use from their footwear.
The boots feature an R Toe design with an Advance Torque Stability (ATS) for maximum comfort and stability that helps reduce fatigue. The eight layer footbed is designed to help offer superior cushioning and support so your feet don't suffer all day long. Additionally, the heel stub has shock absorbing padding to make walking in these boots feel just like walking in any other shoe.
Furthermore, Goodyear welt construction allows for durability and classic styling that makes this item a great investment piece. The heavy duty sole will ensure that you have traction wherever you might need it – whether it be wet festival ground or a janky shoot platform – as well as improved shock absorption while walking/riding horses.
In addition to being fashionable and comfortable, this boot also offers moisture-wicking lining which helps keep your feet dry throughout all your activities! With an amazing combination of performance technology, top-of-the-line materials and classic style: these Ariat Women's Heritage Western R Toe Boot are perfect for the active cowgirls out there!
Ariat Men's Heritage Lacer II Western Boots
Ariat Men's Heritage Lacer II Western Boots are a timeless style of boot. Handcrafted with full-grain leather and traditional western cutting, these boots are designed to provide you with all-day comfort and stability. The four-row stitch pattern, supportive OrthoLite® footbed, and underfoot cushioning combine to provide superior cushioning – resulting in a boot that looks great and feels even better.
The Duratread™ heel combines extreme wearability with flexibility while the outsole allows for maximum range of motion and greater grip. These stylish heritage lacer boots are the ideal choice for everyday wear or general dress wear occasions.
With an easy-to-maintain 400 grams of Thinsulate™ insulation, you can trust these boots to keep your feet warm in colder weather conditions as well. Additionally, an ATS® Pro technology adds extra cushioned comfort for added satisfaction every time you slip your feet into them.
Whether you're headed out for a night on the town or working hard at the job site, Ariat Men's Heritage Lacer II Western Boots offer superior comfort, practicality, and style.
Conclusion
In conclusion, the most comfortable Ariat boots will depend on your own needs, preferences and activities. Take the time to understand your needs and try different styles of Ariat work boots until you find the perfect pair.
No matter what type of boot you're looking for, Ariat has a style to fit everyone's lifestyle, with plenty of comfort features to help ensure that every step is more enjoyable. With your newfound knowledge of Ariat's ideal fits, browse through the collection and find the best pair for you!
Frequently Asked Questions
Q: What are the most comfortable Ariat boots?
A: The Ariat Heritage Roughstock Cowboy Boot is one of the most comfortable Ariat boots available. It features a full-grain leather foot and upper, a Duratread outsole, and a 5-row stitch pattern. Additionally, the Ariat Terrain H2O Waterproof Boot is also very comfortable with its waterproof leather upper, breathable waterproof membrane, and an EVA midsole.